Driving the economy, fueling the AI transformation
We pride ourselves with building products that changes lives.
We are following standards: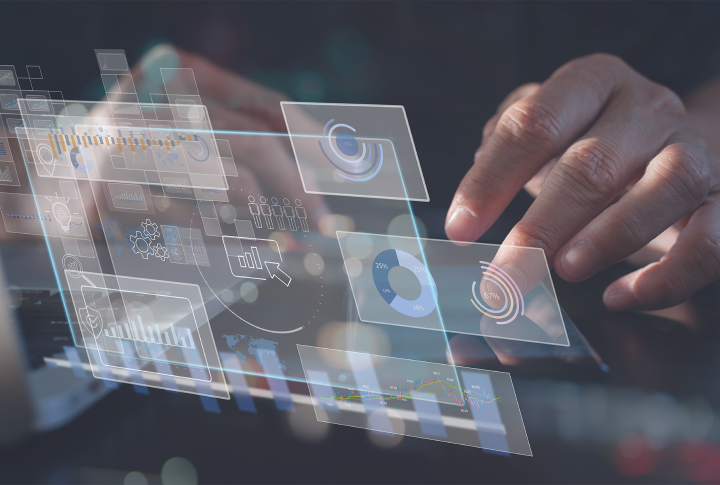 To help those who help others.
To help you re-discover the power of your
Data and show you it's true value.
To teach you new and better ways of serving your customers.

How can an AI consulting firm can help you make better decisions about your AI projects, machine learning projects?
01.
Identifying the Right Opportunities for AI Solutions Before Investing in Them
AI and ML are big tech buzzwords, but that doesn't mean they're always the right solution to enhance your product. Do we really need AI-enabled toothbrushes or ML algorithms writing the fortunes in fortune cookies? Maybe, but at what cost? Companies can spend a small fortune developing AI-based products or processes without getting a significant return. A study by MIT Sloan Management Review and BCG said that as much as 40% of the companies investing in major AI projects saw minimal or no impact from AI so far.
An AI consultant helps your team understand where and how these technologies can fit into your product, and the biggest opportunities to drive meaningful returns and growth. An independent voice in your data science process can temper the excitement of an AI project by helping keep your decision-making process grounded. If AI or ML isn't the right fit, consultants can also offer alternative solutions to do the job. Case studies show that simpler and less expensive options can sometimes create the desired outcomes without the need for AI solutions. It's much better to find this out before you make significant investments in developing an AI or machine learning model.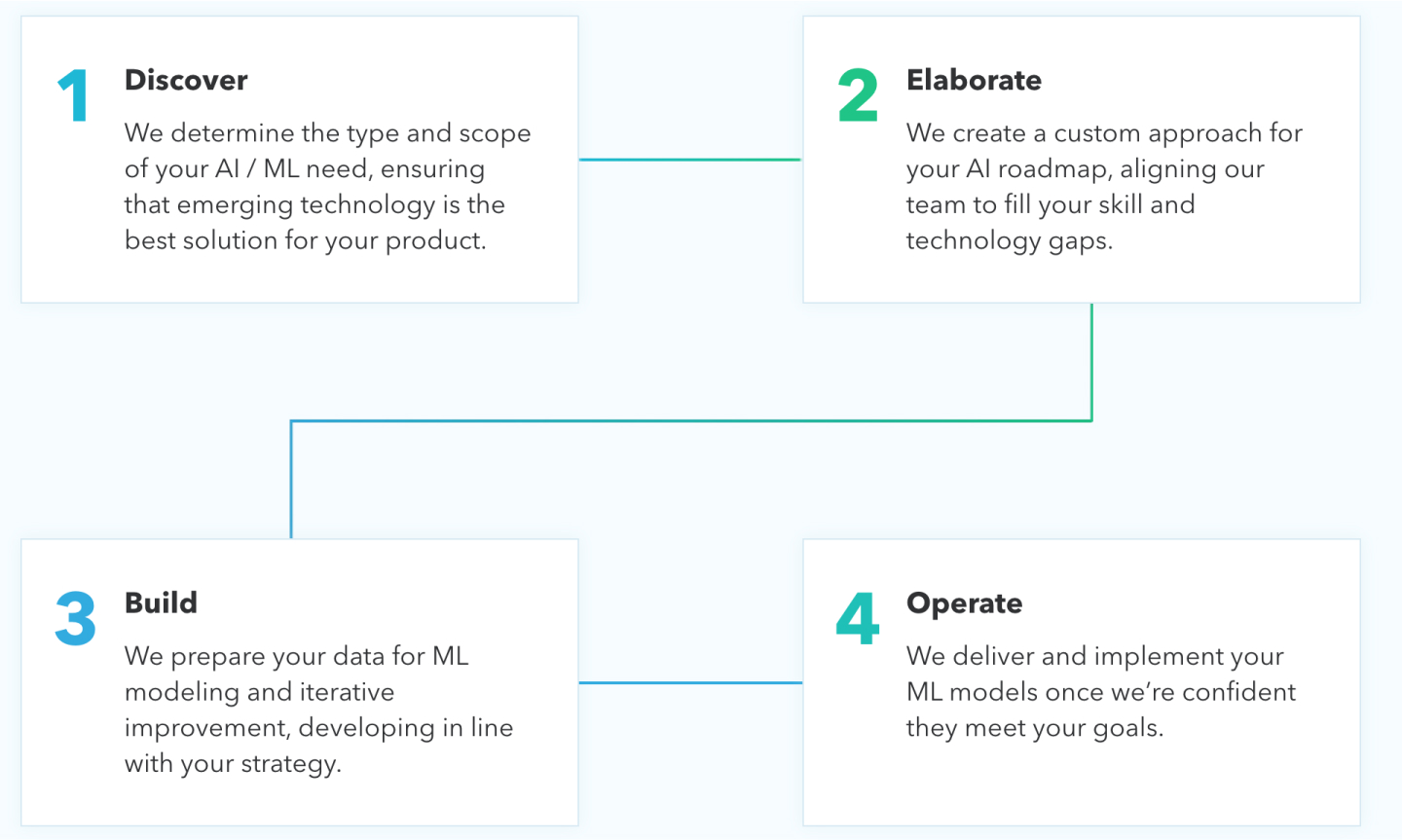 02.
Providing Guidance through your AI / ML Roadmap
Artificial intelligence and machine learning solutions can inspire lofty expectations. Experienced consultants who've implemented the technology before can help guide your team through the common pitfalls and limitations, such as:
Understanding AI bias: How data is gathered, how algorithms are designed, and how AI data analysis is performed can create unintentional AI bias. Companies like Google and Microsoft acknowledge that AI bias is a significant concern. In 10-K filings with the US Securities and Exchange Commission (SEC), they said AI or ML algorithms with flawed data or poor implementation can harm their brands and businesses.

Understanding which tasks are best suited to AI: An AI consulting firm has vast experience with AI and machine learning algorithms to employ AI and machine learning solutions where they make the most impact, such as replicating, automating, and increasing the scale of existing human tasks (vs. performing new ones).

Risk assessment: Developing AI projects can unlock significant potential, but they can also create risk. A Gartner survey reported that 53% of AI and ML projects failed to make it from prototype to production. An experienced AI consulting company can help analyze the risks and create a roadmap for successful deployment.
03.
Supporting Your Data Preparation Process
Data collection and preparation are essential for ML modeling and training and act as the foundation for your AI and deep learning. A good AI / ML consulting service can help you prepare your database for successful implementation by combining data sets and renormalizing data. Consultants can clean raw data, mine new data, or create synthetic data with millions of records with a high accuracy rate — crucial for blending historical data and real time data for custom machine learning.
04.
Testing Support for ML Models
As custom ML models are built, they need to be tested within a narrow degree of accuracy and iterated upon until the algorithm learns what insights are useful and accurate.
Unit tests to check the correctness of individual model components.

Regression tests to assess whether your model breaks and testing for previously encountered bugs.

Integration tests to align different components so they work with each other within your machine learning pipeline.
As you train your models, you need specific expertise to test model performance, which may include monitoring, data slicing, or property-based testing. Even after the training has been completed, you may also need to run invariance tests, directional expectation tests, minimum functionality tests, and more.
A good consulting partner will help to refine ML models until they produce high-quality, replicable insights to support your use case and ensure you meet the goals you've set out.
05.
AI & ML Expertise Without the Challenges of Hiring
With more organizations looking for AI solutions and ML solutions, finding qualified AI developers and machine learning experts has become a significant challenge. Creating AI-based applications takes a very specific skillset and skilled talent is in high demand. O'Reilly's 2021 AI Adoption in the Enterprise report of more than 3,500 business leaders revealed that a lack of skilled AI developers and data scientists is the biggest challenge to AI-driven projects.
One of the biggest benefits of an AI / ML consulting team is that they can bring these niche skills to your team without an arduous hiring process, saving time and lowering costs. Whether you need to fill in gaps with your current team, need long-term support for your AI systems, or want to outsource your software development, an AI / ML consulting firm can help.
Consultants paired with development teams can execute your AI / ML project without the expense and difficulties involved in additional staffing — or they can slot in necessary skillsets to enhance your existing AI team.bFinding, attracting, onboarding, and training data scientists and software engineers with the AI / ML skillsets you need can be expensive and time-consuming. Using an AI / ML consulting service can significantly speed up your deployment schedule and time to market by providing the resources you need when you need them.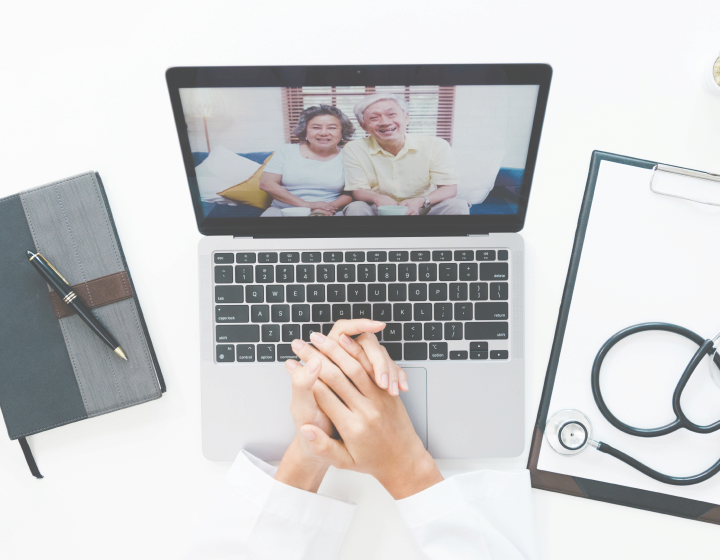 Want to launch branded Telehealth platform in 60 days?
We make you follow a smart approach. Don't reinvent wheel every time. We have a powerful telemedicine platform ready. We code your unique needs on top of it and save your 1000+ hours and $100,000+ in project costs.
Hospitals could see savings between 4% to 11%, or between $60 billion and $120 billion each year, the report estimates.

We can help your team move through the development and production cycle or do it for you.
Assessment: We will evaluate your platform and goals to analyze the potential for artificial intelligence and machine learning solutions to enhance your products or business. If the analysis shows significant opportunity for gain, we will help you define the framework for success. We sometimes uncover lower-cost alternatives to accomplish your goals which can save you time and money.
Planning: If the AI solution for your use case is a good fit, we will build a solid roadmap for the project.
Data prep: We can prep your data for your custom learning models, including collection and mining additional data if needed. Data engineers at Smart Doctors can also create synthetic data with millions of records if needed with 99%+ accuracy.
Modeling and iterative improvements: Throughout the training and testing process, we build on the custom machine learning algorithms to provide improvements to refine AI outcomes. 
Schedule a Free Consultation
Quickly ramp-up teams and accelerate the disruption.
Contact us by email at sales@smartdoctors.us, or by phone at 646-470-4700. We look forward to helping you transform the delivery of care with the power of technology.