A complete set of modules for patient engagement at scale
Healthcare is care.
Care when you need it.
Smart Doctors is an AI assisted telemedicine platform, that provides you top-notch medical services at the comfort of your home.
Manage your practice like a pro! 
Smart Doctors offers a way to boost its doctors income streams by up to 50%. We help doctors advance their careers by giving access to the right tools. Make a wise decision right now!

An advanced SPOC (single point of care) is a dream come true!
A very smart (no pun intended) group of doctors helped inform this version. We hope you love it too.
Our business is centered around listening to our patients, understand their needs and deliver the best medications and treatments to their diagnosis.
We believe that one should not have to wait for weeks to get a doctors appointment, with our platform, it takes less than 5 minutes to get matched with a doctor.
Our transparent, no hidden fees pricing model ensures that getting quality healthcare doesn't result into you breaking your bank. We believe that great healthcare should be affordable.
Streamline Your Virtual Office
Our virtual care platform makes it simple for you
to provide your patients with remote consultations, follow-up appointments, and other virtual care services.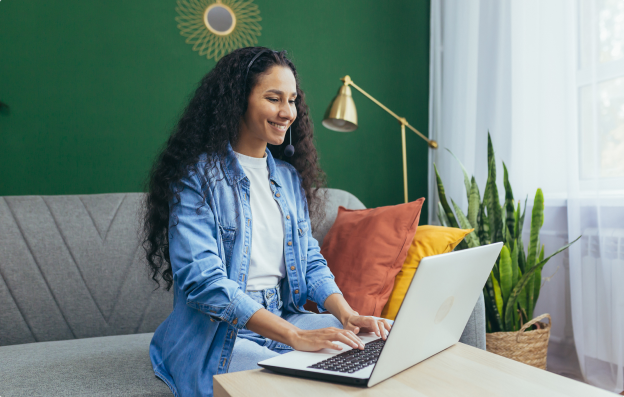 Patients enter a waiting room to verify their settings and get comfy before the video session begins. They'll be ready to go by the time the appointment begins.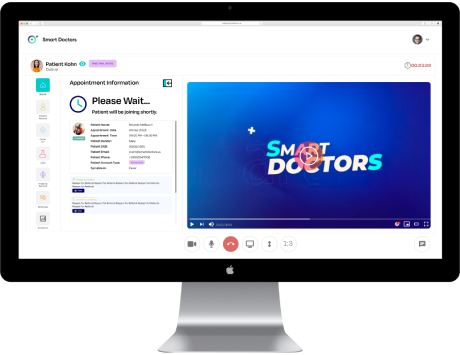 Outstanding AI Analytics Dashboard
We grant you the tools to grow and thrive in your virtual practice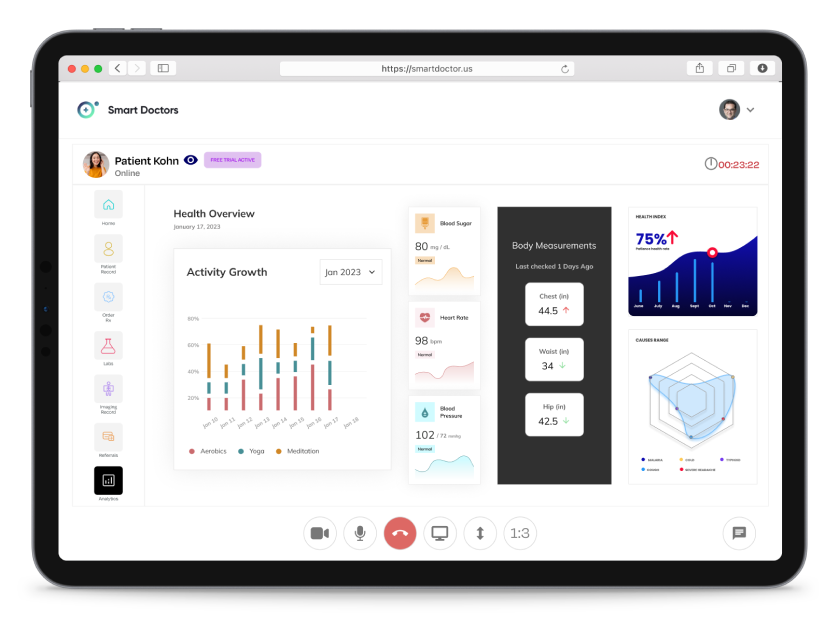 Building AI-based models and solutions for better prevention, treatment and understanding of diseases.
We believe that everyone should have access to great healthcare, anywhere, at any time. Our rigorous vetting process ensures that only the most qualified doctors can run their practices on our platform. We settle for nothing less as you need the best healthcare.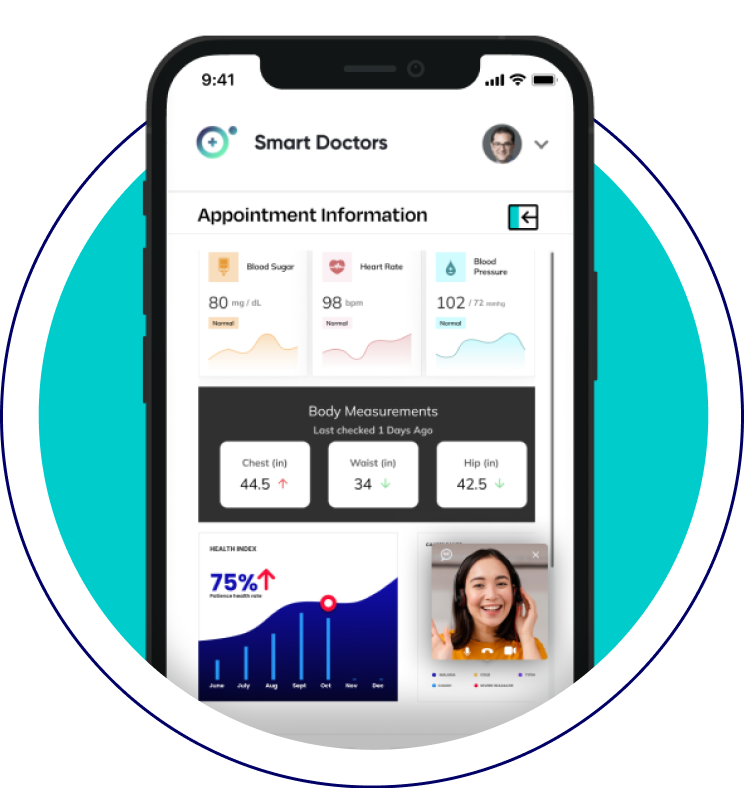 Our secret to great virtual care is great doctors!